VICTORIA FALLS,— Zimbabwe announced this week it would not charge a Minnesota dentist who hunted a popular lion. But the killing of Cecil the lion has brought worldwide attention to big-game hunting, a controversial practice that critics say is full of corruption.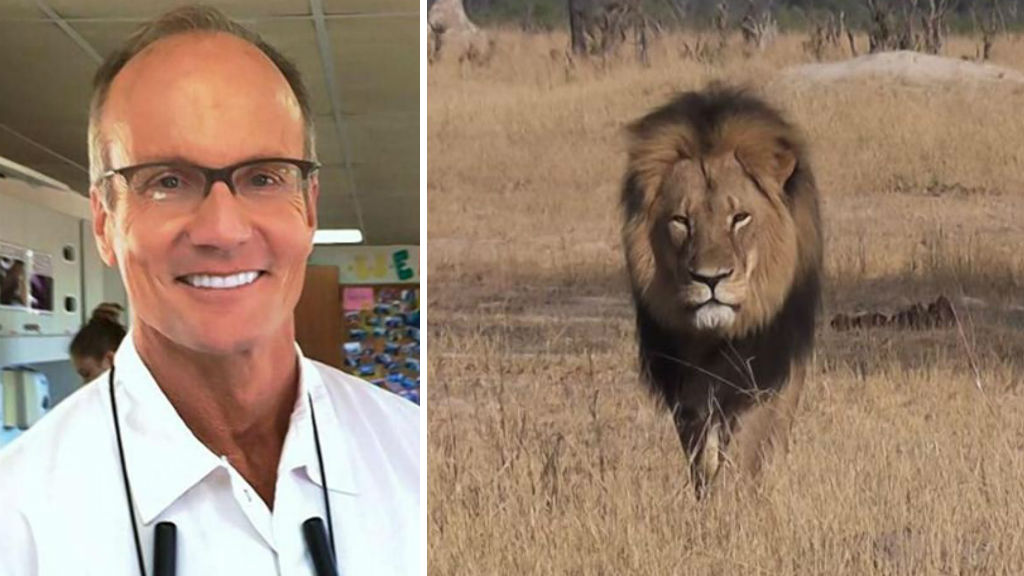 Victoria Falls and game reserves are major tourist attractions in Zimbabwe, but the riches brought by the natural beauty are not shared by the country's people, reports CBS News' Debora Patta. Following 35 years of repressive rule under Zimbabwean President Robert Mugabe, the government is broke and the economy in ruins.
Hwange National Park, former home to Cecil, is being ravaged by the country's dire economic conditions. As a result, conservation relies solely on money generated from hunting, Emmanuel Fundira who oversees the industry in Zimbabwe told CBS News.
"How much money does the government give to the parks?" Patta asked him.
"Nothing. Zero," Fundira said.
So the parks have to turn to hunting. When American dentist Walter Palmer killed Cecil, he was on a private hunt which officials claim was illegal. Thirty percent of fees for private hunts are supposed to be paid to the National Parks to help conservation.
"But in most cases, you find that the bureaucratic nature of organizations, most of that money may be consumed to a large extent through administration costs and does not necessarily filter directly to conservation," Fundira said.
If a hunt is conducted on land owned by indigenous communities, the community is supposed to receive 100 percent of the trophy-hunting fees. This money is administered by a project known as Campfire, which is run by the Rural District Council. We met its CEO Phindile Ncube near his thriving sunflower crops.
"We were at Hwange today, and with the sun and everything, the crops aren't doing so well," Patta observed.
"You need to water them," Ncube responded.
"Really, but they don't have water," Patta said.
"Unfortunately," Ncube said, chuckling.
Unlike the rural poor, Ncube has running water. His council made over $600,000 in trophy fees over the past year. He claims that money is used to provide infrastructure and feeding schemes for local communities.
But the villagers we spoke to, like Edward Ngwenya, who has not had a job for decades and does not have one dollar to his name, said they haven't received a cent from the council.
"So where do you get your food from?" Patta asked.
"Just from agriculture, if the rain comes well," Ngwenya said.
By agriculture, he means the few meager crops he is able to grow in a country that is facing a drought.
"So why does everybody say they don't have food? Are you saying they are lying to us?" Patta asked Ncube.
"Yah! Of course they are," he responded.
"Yes, they are lying to us?" Patta asked again.
"They are, they are, they are. Because there is no one who goes hungry in this country," Ncube said.
Walter Palmer was one of hundreds of Americans who trophy hunt in Zimbabwe. Americans make up 65 percent of the hunting market in Zimbabwe. Palmer was initially accused of illegally shooting Cecil the lion. Charges were dropped of illegally shooting Cecil, but the men who led that hunt will still be in court Thursday. – CBS