Johannesburg – A member of the EFF was shot in the knee after shots were fired from a nearby hostel in Alexandra, Johannesburg.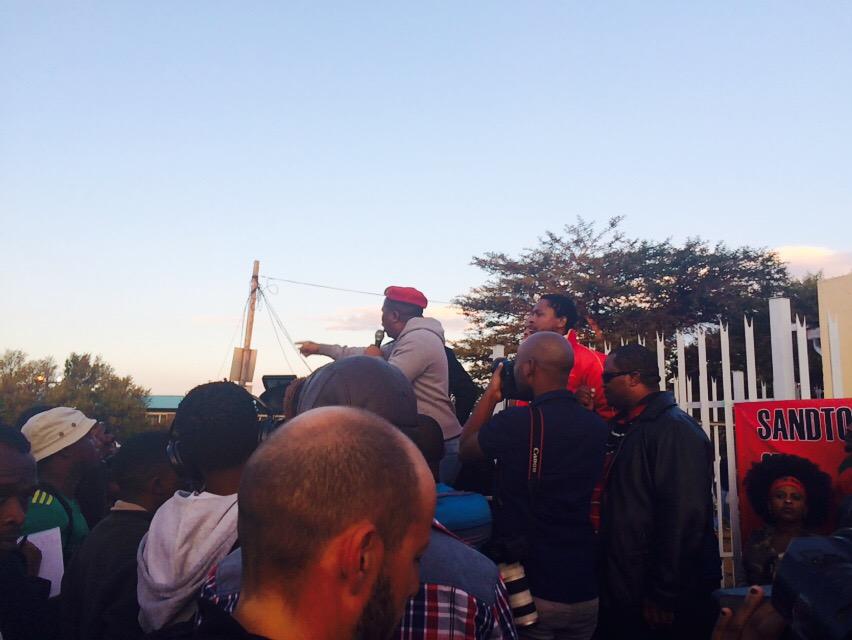 The incident happened just before EFF leader Julius Malema arrived in the area to address the xenophobic incidents that have been plaguing the community.
EFF members and residents were marching and singing songs when four shots were fired from a hostel nearby.
The injured member was taken to hospital.
Malema arrived shortly afterwards and started to address the crowd.
He told the community to work with the police and to not harbour criminals in their homes.
Malema was accompanied by Dali mpofu and national spokesman Mbuyiseni Ndlozi.
"You can kill all foreigners but you will still die in poverty," said Malema.
He urged residents to stay away from criminal activities and to not let crime define what the community of Alexandra was.
Addressing the crowd Malema said South Africans should avoid black on black hate.
He said it was not just some foreigners who were involved in criminal activities but South Africans as well.
"If the problem is crime, let us fight crime," he said.
The EFF leader told the gathered crowd that the problem the communities were facing was because of the corrupt regime that was elected into power, the current government.
Malema is set to go on an anti-xenophobia march around Alexandra after addressing the crowd.