Harare – Hundreds of Zimbabweans partied late into the night on Saturday, consuming more than 12 tons of meat as they tried to set a new record for the biggest barbecue ever held in the southern African country.
How much meat was eaten?
More than 12 500 kgs. A braai-o-meter kept a running total of the meat being braai-ed.
Who organised this?
This was an event sponsored by Castle Lager of Zimbabwe's Delta Corporation.
What was it in aid of?
Castle Lager promised to match each kg of meat braai-ed with an equivalent donation to Harare Central Hospital and Bulawayo's Mpilo Hospital, according to the state Sunday Mail newspaper this month. Those are two of Zimbabwe's biggest public clinics and they're operating under increasingly tough circumstances. Both hospitals had to briefly suspend all but emergency ops in recent weeks due a shortage of painkiller pethidine and other drugs. #ZimBiggestBraai was a feel-good event for Harare residents who were able to attend and proof too that Zimbabweans are able to fund-raise in a big way for good causes, despite the economic crisis. Food shortages are biting in the rural areas, where more than four million people will need aid by early next year.
Were any world barbecue records broken?
It doesn't look like it. According to worldrecordacademy.com, the world record for the biggest braai is held by Paraguay, where 28 000kg of beef were braai-ed at an event in 2008.
What was the vibe?
Hip, cool, happy, Twimbos say. There were big names performing at this event: Oliver Mtukudzi, @StunnerZim and @AmmaraBrown. Party-goers were still talking about this Sunday.
Doesn't Zimbabwe already have a giant permanent braai anyway?
KwaMereki is a big outdoor eating area and braai spot in Warren Park, Harare. Gizzards at this place are good.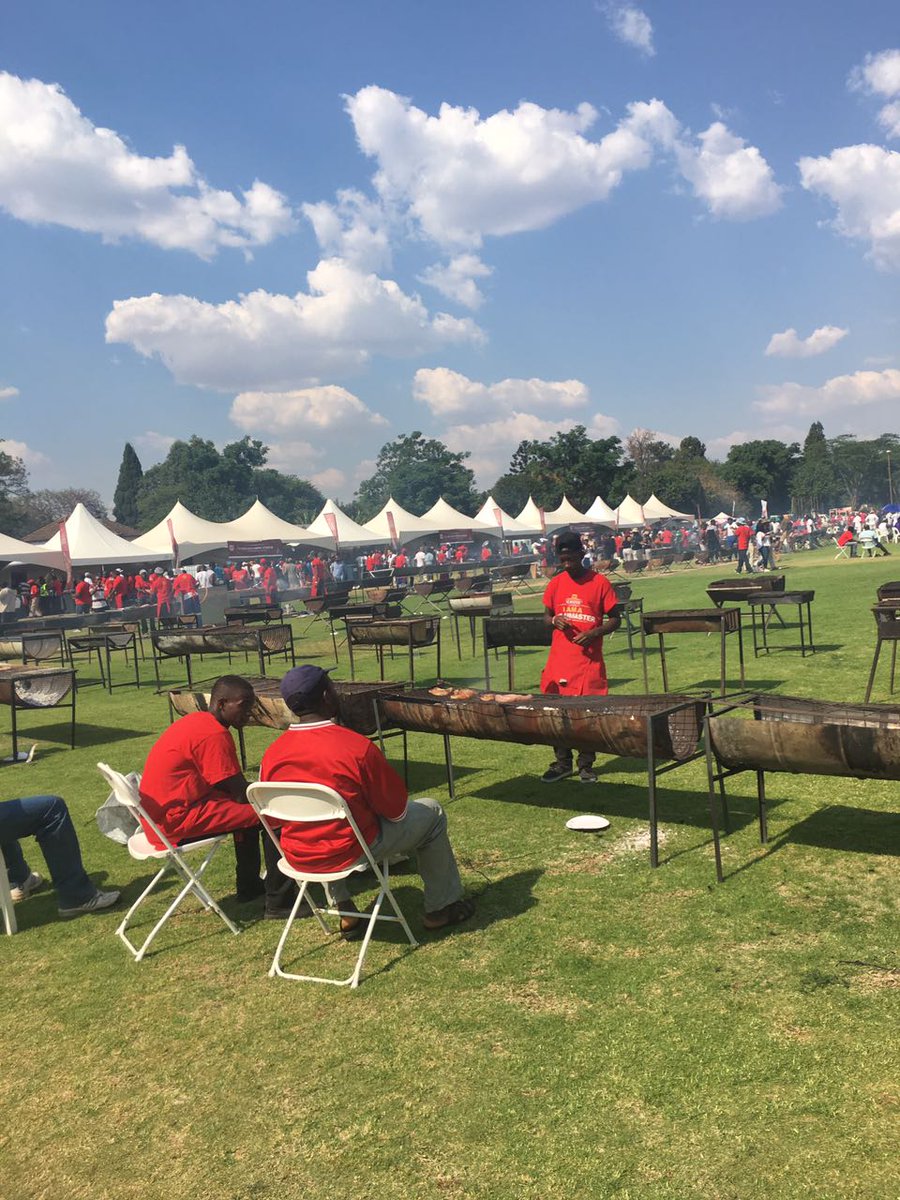 News24