Harare – Zimbabwe's Maud Chifamba, the teenage whizz-kid who made history by becoming the University of Zimbabwe's youngest-ever graduating student at the age of 18 this week, says her little brother is also a star.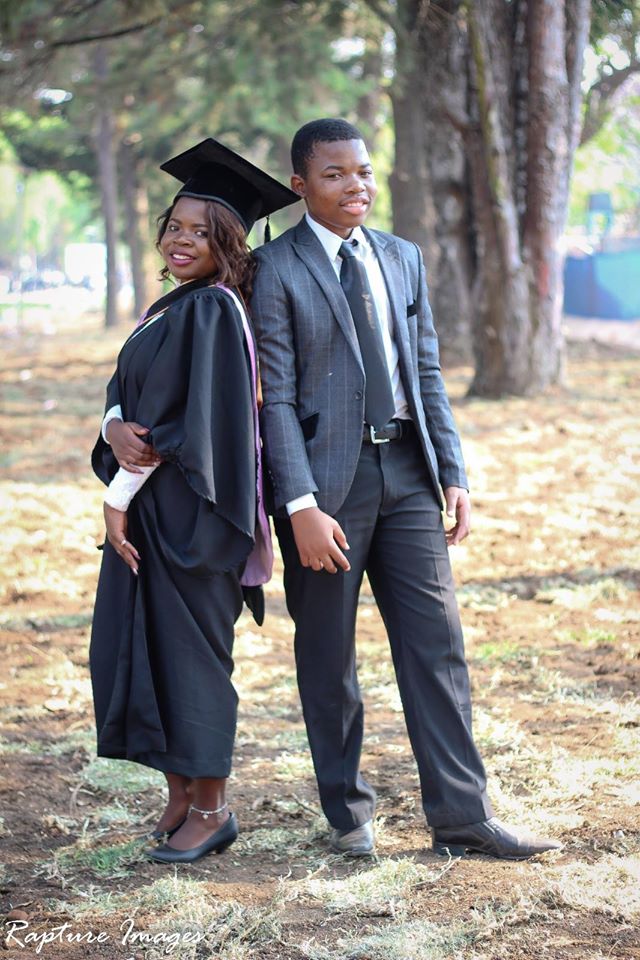 Chifamba graduated with a BA Hons in Accountancy on Thursday in a ceremony overshadowed by a brave protest by student leader Tonderai Dombo.
He held up a placard demanding jobs from President Robert Mugabe – who was officiating at the ceremony – and was arrested. Lawyers say he has since been freed after paying a fine.
Writing on Facebook, Chifamba revealed that her brother Mukundi Chifamba began UZ at the age of 16.
She said; "Muku's will be the second [family graduation ceremony] @ 20, if I don't get my masters first, lol. We rose to be UZ's youngest entrants, Muku at 16, and I did at 14….#CongratulateTheChifambas #UZYoungestStudents."
Students do not normally start university in Zimbabwe before the age of 18.
Chifamba also said she remembered sleeping at a railway station in the city of Gweru in her last year of primary school while her guardian tried to find somewhere to live.
The siblings lost both of their parents and Maud studied at home when she did not have the money for school fees.