Former Masvingo Provincial Affairs minister Kudakwashe Bhasikiti was expelled from Zanu PF on allegations he wanted to kill President Robert Mugabe, the Supreme Court was told yesterday.
BY CHARLES LAITON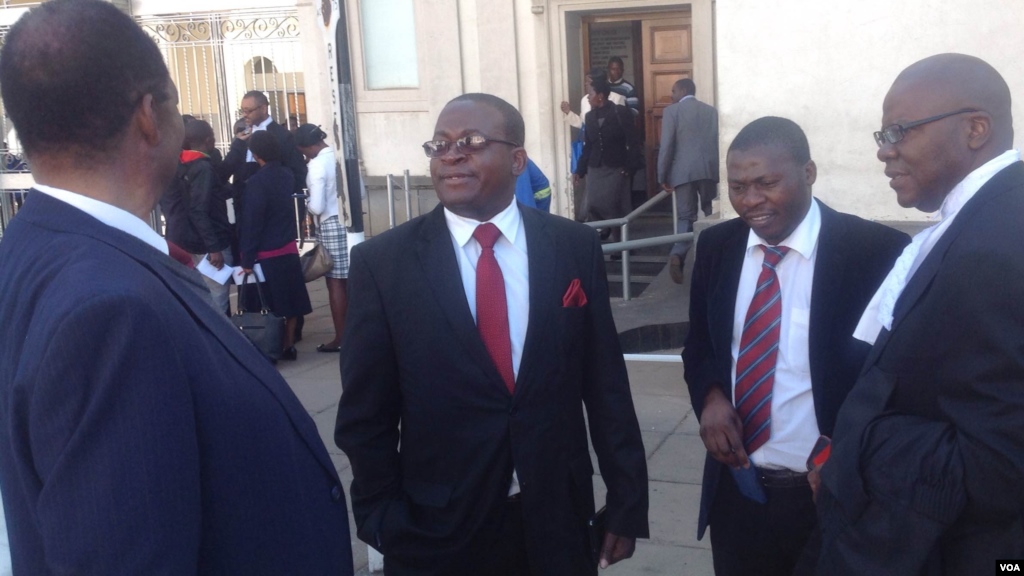 Bhasikiti was fired from the ruling party in May as part of an unprecedented purge that targeted former Vice-President Joice Mujuru and her supporters.
Mujuru was accused of plotting to unseat Mugabe through a bloody coup, an allegation the former liberation war fighter has dismissed as baseless.
Bhasikiti yesterday unsuccessfully sought to challenge a High Court ruling that dismissed his application against the Zanu PF expulsion.
He said the reasons for his expulsion were not communicated to him by Zanu Pf secretary for administration, Ignatius Chombo.
However, through his lawyer Tendai Biti, the MP revealed he was accused of plotting to assassinate Mugabe.
Biti told the Supreme Court that Chombo had not communicated to his client the reasons for his expulsion and that the Zanu PF central committee had not sat to make any decision against the expelled Mwenezi East MP.
"The (High Court) judge (Justice Chinembiri Bhunu) got it wrong," Biti said.
"Zanu PF just said 'You wanted to assassinate the President and you must go' without following due process. One cannot give a dog a bad name and then kill it.
"Up to now, the appellant does not know why he was expelled. Nothing has yet been communicated to him and Chombo has not advised him."
Justice Bhunu had ruled that the former minister had not exhausted internal Zanu PF remedies before taking his case to the High Court.
Mugabe and Zanu PF's lawyer advocate Terence Hussein defended Justice Bhunu's judgement, saying the judge did not shut Bhasikiti out.
"Justice Bhunu's judgement did not shut out the appellant although he is saying there were allegations levelled against him of wanting to assassinate the leader and allegations of disloyalty, domestic remedy process would in fact facilitate his access to justice," Hussein said.
"On the issue of notice, he became aware the very day the decision was made. He even attaches copies of newspapers to his application indicating he was aware.
"He was asked to come and collect a letter from Zanu PF, but he did not do so."
Chief Justice Godfrey Chidyausiku asked Biti why he had not crafted his papers that he presented before Justice Bhunu indicating the application was a constitutional one as opposed to a review.
Biti told the court that he had prepared his papers well, but went on to invite the court's fury when he indicated it was Justice Bhunu who "was wrong".
"You need to make a distinction when addressing the court as opposed to your political opponents.
"I don't expect that from you. You don't say the judge is wrong that's disrespectful.
"Where did you get such kind of language, you being a seasoned lawyer?" Justice Chidyausiku asked to which Biti apologised.
After the dismissal of the appeal — which was heard by nine judges — with costs, Biti informed the court that his client had decided to withdraw his constitutional application and the matter was removed from the roll by consent. – NewsDay