FIVE men have been cleared of murder after a judge found they had no case to answer.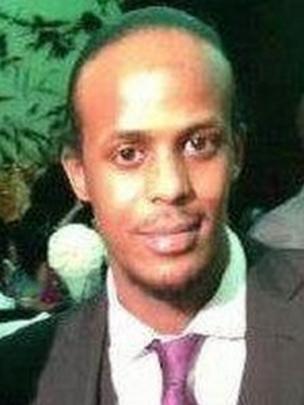 Simbarashe Zemura, Darren Qainoo, Tahmid Alam, Vasile Iftinca and Danzel Bhebhe were all cleared of murdering Hassan Mohammed Ibrahim in York Road, Southend, by a judge at Chelmsford Crown Court yesterday.
Mr Ibrahim, 26, from Peckham, London, died on July 7 last year, a day after being stabbed in the street.
The men were also all charged with conspiring to cause grievous bodily harm with intent, but had always denied the charges.
Another man, Tajwar Alam, 19, of Seaford Road, London, remains on trial for murder and for conspiring to cause grievous bodily harmwith intent.
Judge Charles Gratwicke said: "At the end of the prosecution case I have to consider whether there is sufficient evidence to go before a jury to deliberate upon and record a verdict.
"I have decided there is not sufficient evidence in relation to the five defendants and their case will proceed no further.
"We will proceed in the case with only Tajwar Alam."
The jury had been shown, as prosecution evidence, telephone records of contact between the defendants, but the judge ruled that it was not enough to prove they knew of any plot to cause grievous bodily harm or murder.
The five men smiled and patted each other on the back as they left the dock and were freed, watched on by relatives of Mr Ibrahim.
Simbarashe Zemura, 18, of Kursaal Way, Southend; Vasile Iftinca, 40, of Old Southend Road, Southend; Danzel Bhebhe, 21, of Inverness Avenue, Westcliff; Darren Qainoo, 19, of Holbrook Close, Enfield, and Tahmid Alam, 18, of Seaford Road, London were acquitted of all charges.
The trial of Tajwar Alam continues. (Halstead Gazette)