A 21-year-old Hamilton man was unable to have his deportation by the federal government halted and is on his way back to Zimbabwe.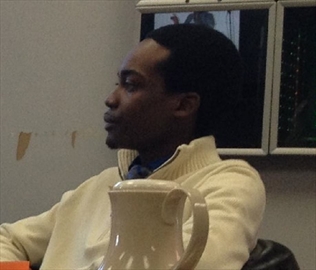 Despite family, friends and supporters appealing for Ottawa to stop the deportation of Farai Chigogora, his stay of removal was rejected Tuesday morning at the Federal Court in downtown Toronto.
"Everyone is pretty upset," said his friend Riaz Sayani-Mulji, who is a youth advocate and law student.
Chigogora's deportation stems from a 2012 home invasion in Cayuga, for which he pleaded guilty to theft under $5,000. He served 15 months in jail.
"It's easy to put someone into a box — being a criminal or a hoodlum — but the world isn't black and white," said Sayani-Mulji.
"Farai made some mistakes in the past but overall he was a really, really good person. He is going to be missed by a lot of people, not just his family."
Chigogora came to Canada in 2008 to be reunited with his mother and two younger siblings. He has said previously that he does not know what he will do when he gets back to Zimbabwe.
Sayani-Mulji said his friend's plane was scheduled to leave Pearson Airport in Toronto at 6:30 p.m.
A spokesperson for Citizenship and Immigration Canada could not be reached for comment.