LUSAKA – Despite projecting limited political instability from elections expected in Zambia in August, rating agency Fitch and other economic analysts are not convinced Lusaka will be able to give political support in containing the country's public debt.
By Tawanda Karombo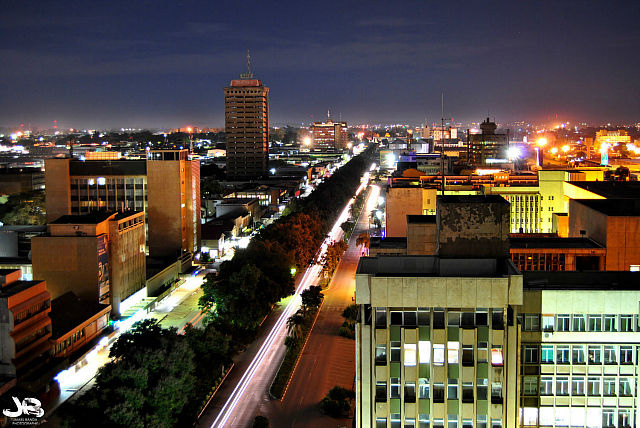 Zambia urgently requires external financial support to help the economy stagger to its feet in the face of subdued commodity prices that have halved export earnings. The key agricultural sector has also been projected to take a hit as the El Niño dry weather phenomenon wreaks havoc on agricultural output and impacts on power generation.
The elections in Zambia come against the backdrop of waning economic performance and will pit President Edgar Lungu's Patriotic Front against the opposition United Party for National Development led by Hakainde Hichilema.
Tensions have also started to rise between the rival political parties in the country while international financiers such as the International Monetary Fund (IMF) are now seen as unlikely to avail support for the country before the elections.




Lungu and his government have been accused of spending money the government is not able to generate through revenue collections from corporates and through royalties which have been lower because of declining income from companies hit by low metal prices.
Irmgard Erasmus, an analyst at NKC African Economics, says he is unconvinced "that the government will pay the political costs needed to contain growth in the public debt burden" despite announcements by the government last year for implementation of "fiscal austerity" measures. "Zambia's sovereign credit risk dynamics essentially hinge on three pillars: the fiscal account, sector concentration as relating to external fragility, and policy risk," said Erasmus.
He said there was continued "considerable risk to the attainment of fiscal targets" for Zambia, "especially against a backdrop of succession-related political qualms" as well as a business environment that has deteriorated so much as to threaten fiscal revenue targets and the lack of formal IMF involvement.
Former commerce minister under the late Michael Sata's administration, Robert Sichinga, said high inflation and high interest rates were further compounding Zambia's economic situation. This would make it less attractive for any external financial aid from multilateral and development funders.
Fitch expects that Zambia will rely on multilateral development bank lending and private sector financing to fill any external financing gaps, "before reaching agreement with the IMF" after the elections.
"The rise in interest rates, which most banks have announced, means you are going to have additional cost. In fact, you are not done yet; this inflation rate is going to go on for as long as economic policies that are being pursued by the government do not change and so, this high inflation rate is only indicative of the kind of irresponsible economic management we have now," Sichinga said.
Zambia's Central Statistical Office said the annual inflation rate for February had surged to a high of 22.9 percent. It attributed this to continued price hikes for essential food and non-food commodities.
John Kalumbi, head of the country's statistics agency, said inflation in the southern African country was likely to continue until about October.
"Policy inconsistence and lack of a predictable tax regime is affecting investment in the mines. There are more factors locally affecting the economy compared to the global issues," said Zambian economist Highvie Hamududu.
Two weeks ago, Fitch downgraded the outlook on Zambia's sovereign credit rating from stable to negative. It affirmed the credit rating for the copper-rich country at "B". It attributed this to a "combination of falling copper revenue and slowing growth" that had led to "persistent and large fiscal deficits and a doubling of gross general government debt" since 2012.
Lower-than-expected mineral royalties and higher-than-expected fuel subsidies and interest payments resulted in a fiscal deficit of 7.7 percent last year, widening from 5.9 percent in 2014, Fitch said.
Forced to turn to IMF for help
By
: Reginald NtombaAFTER turning down an International Monetary Fund (IMF) bailout package last November, Zambia has now invited the Brettonwoods Institution to help it fix a declining economy beset by various disorders.
An IMF delegation arrived in Lusaka on Wednesday to "assist the authorities in reviewing the current macroeconomic situation", its leader Tsidi Tsikita said.
Although the government is hard-pressed to admit it, this implies its efforts to rescue the flagging economy have fallen short and it requires an additional injection of funding to stabilise it.
A senior treasury official told African Independent that although the IMF's final statement in November was diplomatic, behind closed doors, "they spoke strongly against the government's high expenditure" – the reason President Edgar Lungu announced cost cuts immediately after they left.
Its efforts to rescue economy have fallen short
These included:
Suspending new infrastructure projects.
Suspending opening of new embassies; reducing running costs of existing ones.
Deferring the opening of a national airline.
Restricting foreign travel and reducing sizes of delegations.
Strengthening tax compliance and sealing all loopholes.
Zambia delayed the IMF package, fearful of its stringent conditions, key among them a strictly monitored substantial cut in spending.
But by calling for an IMF economic programme, the government will inevitably have to sign up to the fund's tight fiscal steps when the bailout is consummated.
Zambia has a chequered history with the IMF. In 1987, it abandoned an IMF programme after a wave of riots hit the country following the dropping of subsidies resulting in increased commodity prices.
In 2003, the country complied with an IMF "staff monitored programme" which included a freeze on civil service wages.
The IMF mission is widely expected to stick to its standard demand of fiscal discipline.
Its proposals will therefore be closely watched for their ramifications on an administration faced with the temptation of spending big to enhance its electability in August. Through massive foreign and domestic borrowing, Zambia is driving an ambitious public infrastructure programme seen in new roads, schools and hospitals.
According to Treasury data, foreign debt stands at $6.4 billion, while the domestic one is $2.2bn.
The total national debt of $8.6bn represents a debt-to-gross domestic product (GDP) ratio of 52.7 percent.
At this rate of borrowing, plus five more
loans announced last week, some economists
fear the country is teetering on the brink of bursting the international threshold of 56 percent of debt-to-GDP ratio.
In the past four years, whenever opposition and civil society have raised the flag on the borrowing, the Treasury has insisted it is "within manageable levels".
The finance minister repeated that line last week.
But a local think tank has warned about the consequences of defaulting.
"In the unfortunate event that Zambia defaults, it is likely to have negative implications on growth, trade and investments," the Zambia Institute for Policy Analysis and Research said in a policy brief.
"This may result in exclusion from accessing credit in international capital markets, a tainted reputation and reduced international trade."
As last year ended, authorities were upbeat the economy would pick up in the new year.
But critics told the people to "brace for another difficult year".
The critics appear to have been right: jobs losses in the mining industry; copper prices remain low; inflation has continued rising and is now 22.9 percent; a depreciated currency; industrial output is undermined by power deficits; a poor harvest due to bad weather is imminent; and economic growth is projected at an all-time low of 3.7 percent.
The Zambia Development Agency, the country's investment marketer, has forecast low inflows as investors are expected to adopt a wait-and-see stance in view of the impending general election.
This cocktail has given the establishment a complex economic puzzle that it is frantically battling to resolve even as it races against the electoral calendar.
The growing disenchantment among the people over the high cost of living adds to the government's anxieties even as the opposition piles on the pressure by accusing the incumbent of being clueless.